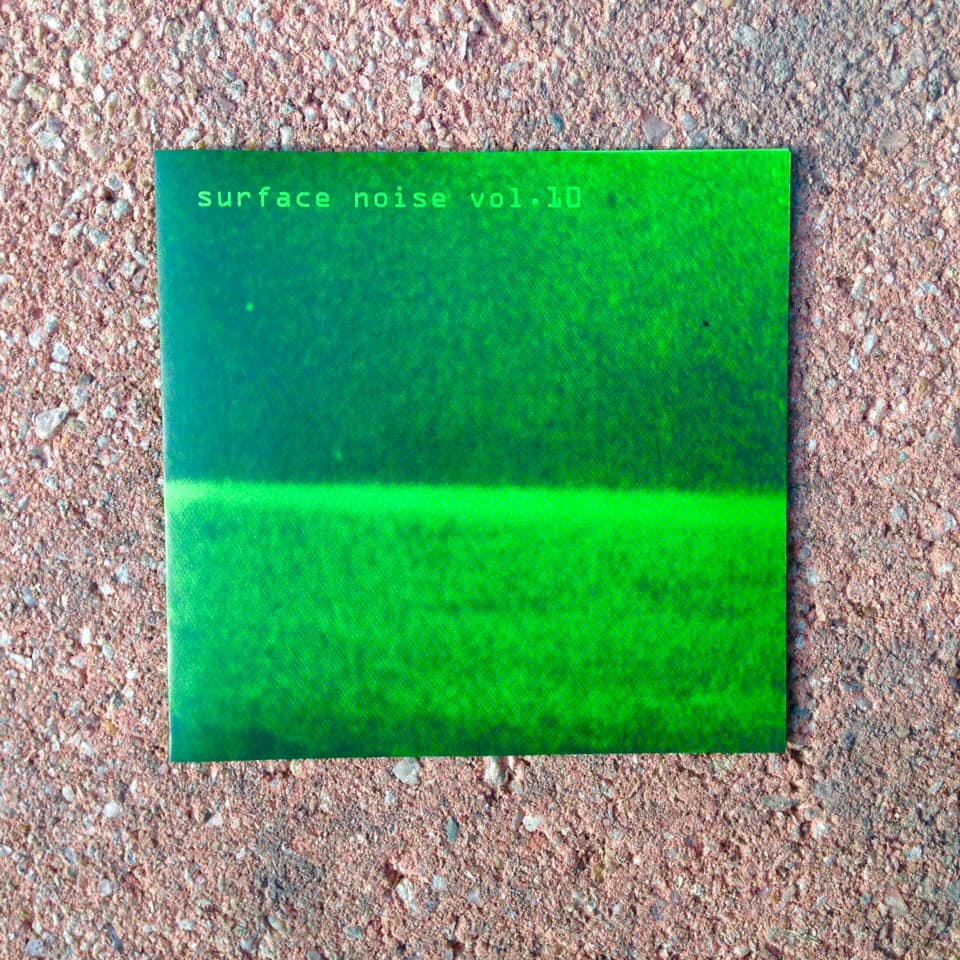 Clinton Green & Barnaby Oliver/Peter James "Surface Noise Vol. 10" CDR
Shame File Music and Iceage Productions present the final instalment in the Surface Noise series.
Since 2014, the Surface Noise series of releases has documented live performances by Australian experimental and noise artists. The series of split releases appropriately concludes with contrasting works by the two minds behind the enterprise. Clinton Green (Shame File Music) duos with Barnaby Oliver in an intimate set of lower case acoustic drone (bowed metal bowls, violin, piano) recorded at Long Play in 2019. And Peter James (Iceage Productions) closes out proceedings with an expansive synth drone symphony that opened ears and minds at Make It Up Club back in 2012. As with the entire series, mastered by James A. Dean at Electric Sounds. Limited edition of 50 hand-numbered copies.
Special offer whilst stocks last – purchase all remaining copies in the series for this special price.