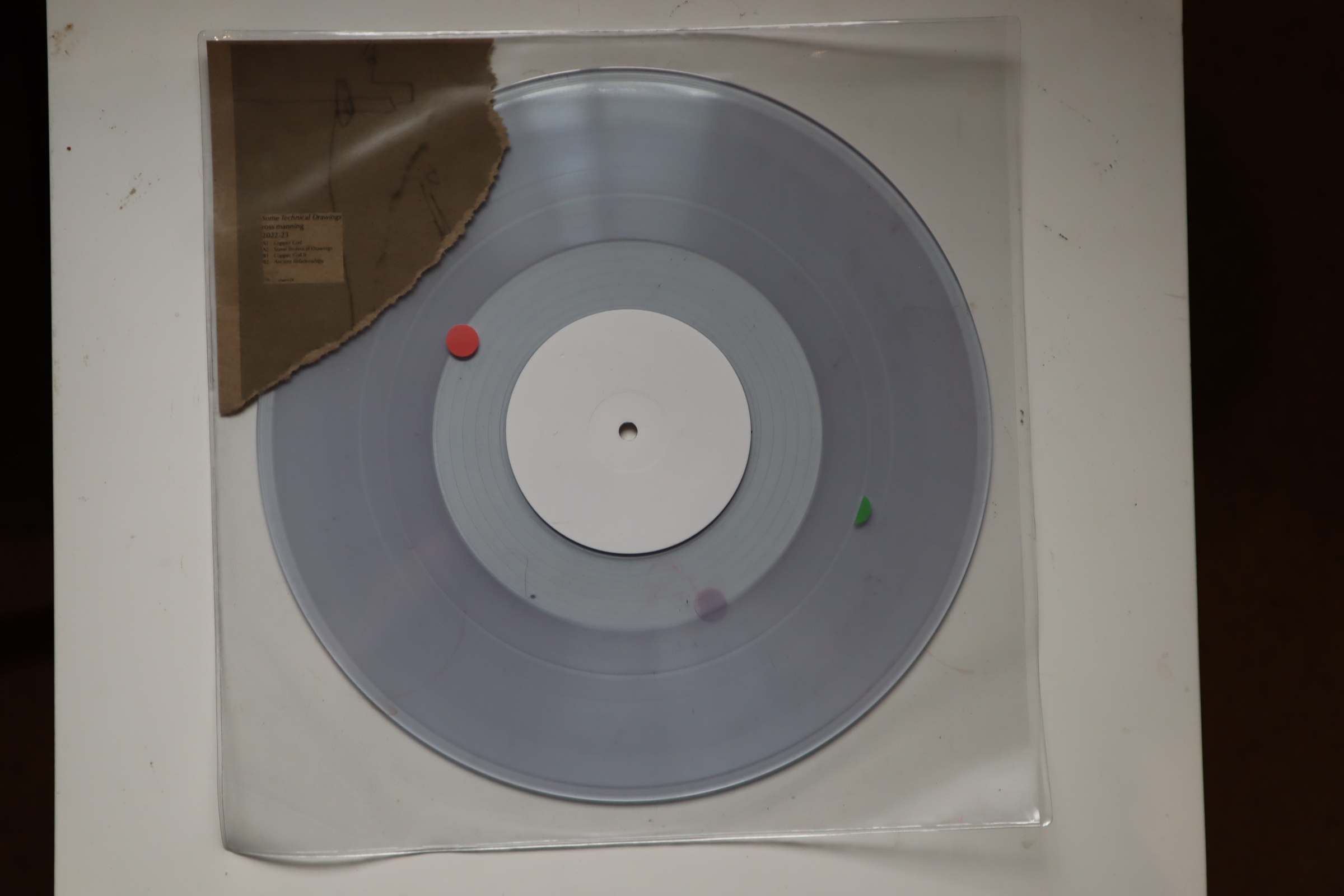 Very excited to present the first Shame File Music release for 2023 – Ross Manning's "Some Technical Drawings" LP, his first album in about 4 years. His debut release for Shame File is a bespoke unique object; a limited edition of 100 copies on clear vinyl with hand-made/hand-ripped covers, and custom locked grooves – shipping now.
Ross Manning is a contemporary new media artist from Brisbane, Australia. He focuses on live instrument practises, kinetic and sound composition. He is an obsessive creator of systems that are driven by their own logic, exploring the rhythm and the recycling energy of them.
Manning's new album is a collection of four new works created by his kinetic sound sculptures, sometimes solo, sometimes in concert with each other. The effect is of being in the room with these machines, as their compositional output resolves itself around you. The pieces range from industrial drone to delicate brush-like percussion, and the final piece approximates an automated string quartet; all cultivate close and compulsive listening.