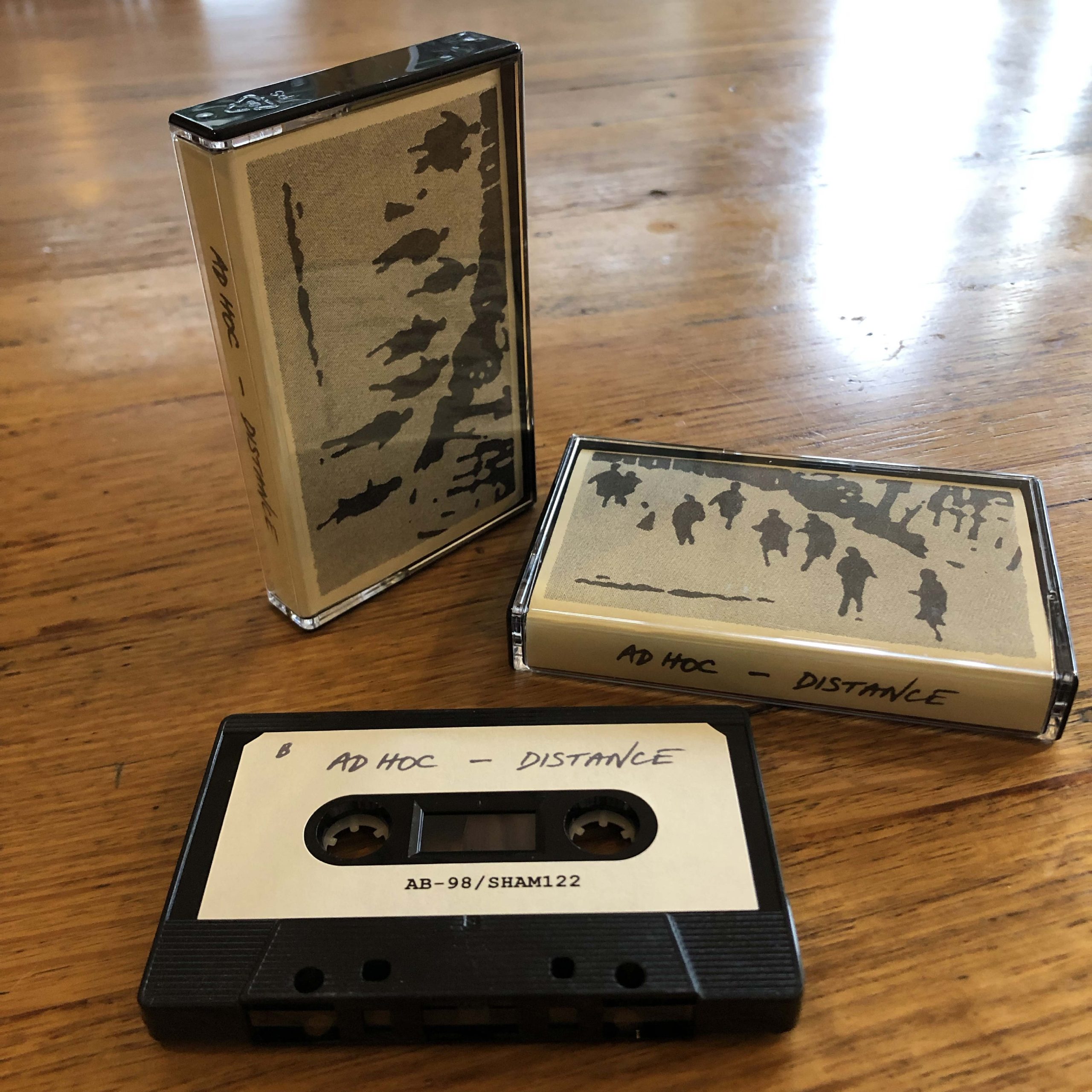 The limited edition reissue of Ad Hoc's 1980 "Distance" cassette is out today on Shame File Music and Albert's Basement.
Ad Hoc (James Clayden, Chris Knowles & David Wadelton, and at times David Brown) were an obscure Melbourne outfit of the late 1970s/early 80s who stood curiously apart of from many of their more-storied contemporaries, but whose haunting ambient instrumentals sound remarkably contemporary four decades later.
"Distance", their sole release besides some compilation tracks, has been sourced from the original 4 channel master reel tape, and is now available digitally and on a limited edition of 100 replica pro-produced cassettes with risograph cover. Read more about Ad Hoc here.