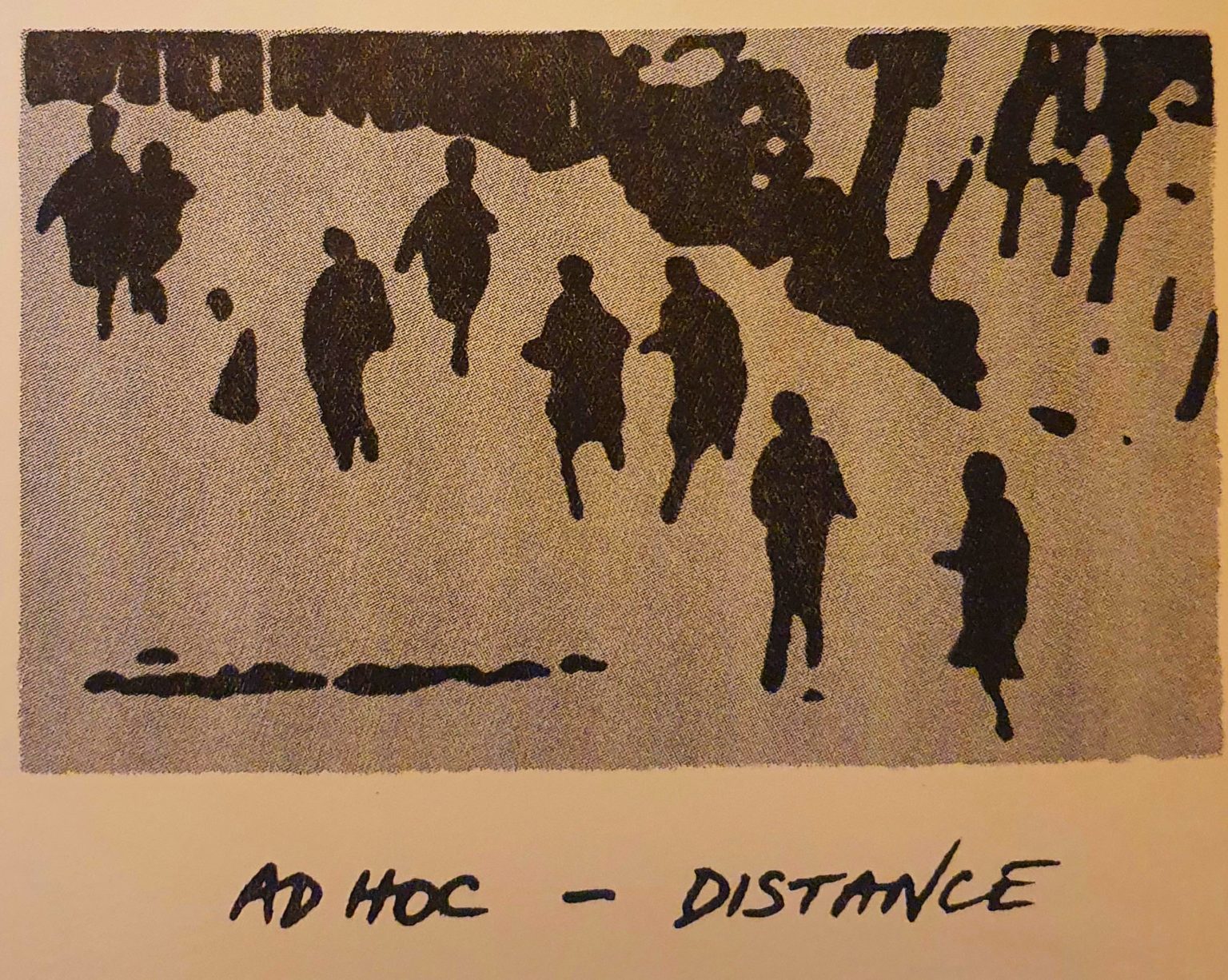 Shame File Music and Albert's Basement present a reissue of Ad Hoc's 1980 release Distance. Ad Hoc (James Clayden, Chris Knowles & David Wadelton, and at times David Brown) were an obscure Melbourne outfit of the late 1970s/early 80s, who stood curiously apart of from many of their more-storied contemporaries, but whose haunting ambient instrumentals sound remarkably contemporary four decades later.
Read more about Distance and Ad Hoc here
Distance, their sole release besides some compilation tracks, has been sourced from the original 4 channel master reel tape, and is now available digitally and on limited edition of 100 replica pro-produced cassettes with risograph cover – shipping early September 2022.