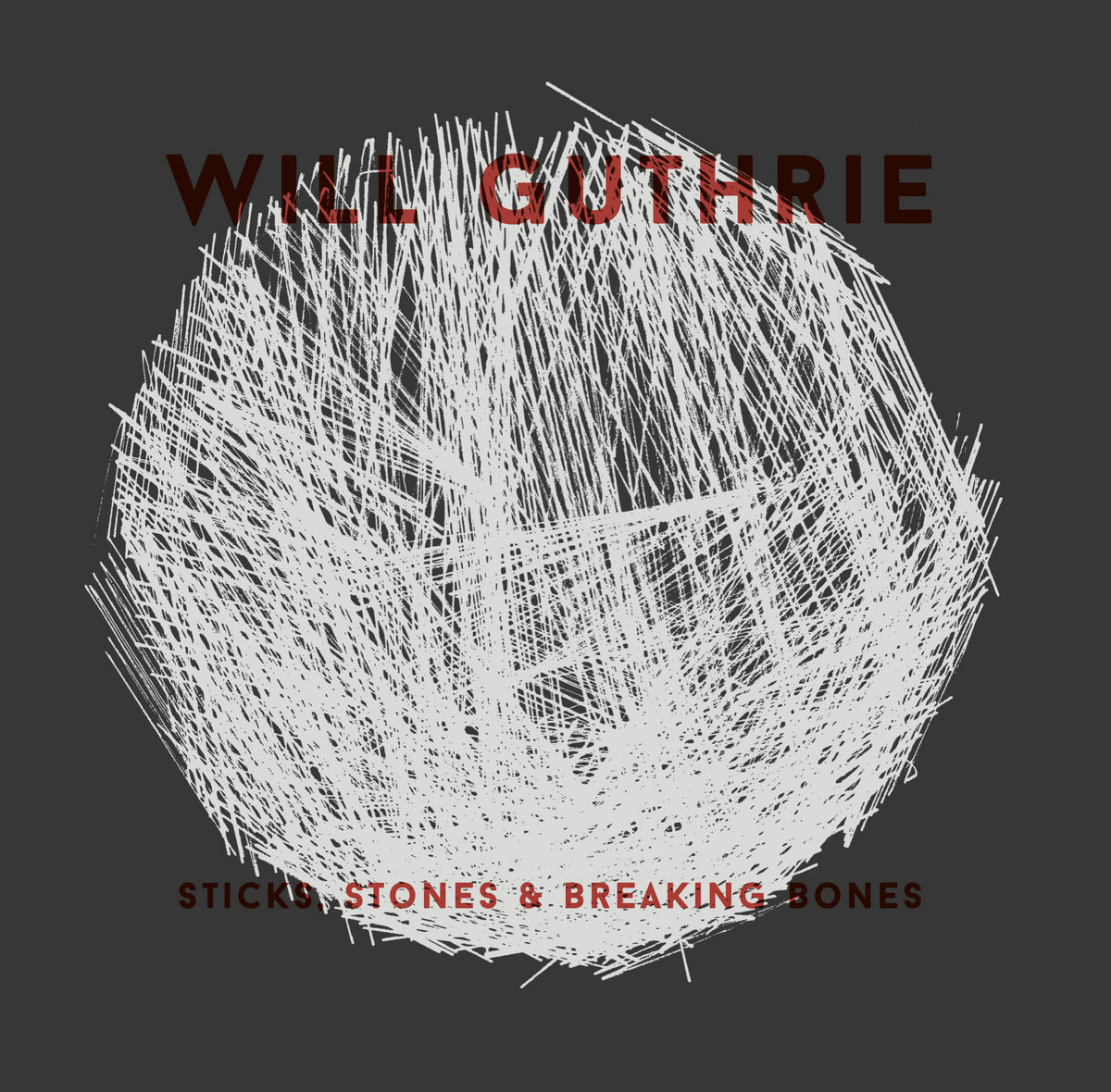 Expat percussion/drum master now resident in France, Will Guthrie has spent decades developing an approach to drums and percussion that is equal parts subtle and powerhouse. He has released a varied range of albums, either in solo form or unique collaborations, and each seems to offer new insight into his rhythmic worlds. From his recent work with Ensemble Nist-Nah (the contemporary gamelan ensemble he leads), to far left field efforts with polar extremes like Jean-Luc Giuonnet to Rudolf Eb.Er, Shame File Music endevours to stock as many of these often-limited editions as possible.
For sheer physical impact, it is hard to go past Guthrie's 2012 masterwork "Sticks, Stones & Breaking Bones", a tour de force in rhythm. Side 2 is what drum solos were meant to sound like. "Sticks, Stones…" is available on CD, as well as the 3rd edition of the LP; only one copy of the vinyl left. If you don't have this album, how serious are you really about the phenomenon of sticks hitting skins?
Use the code GUTHRIE for 10% off all Guthrie-related releases (expires 16 August 2022).
As always, free postage for orders within Australia over $100.