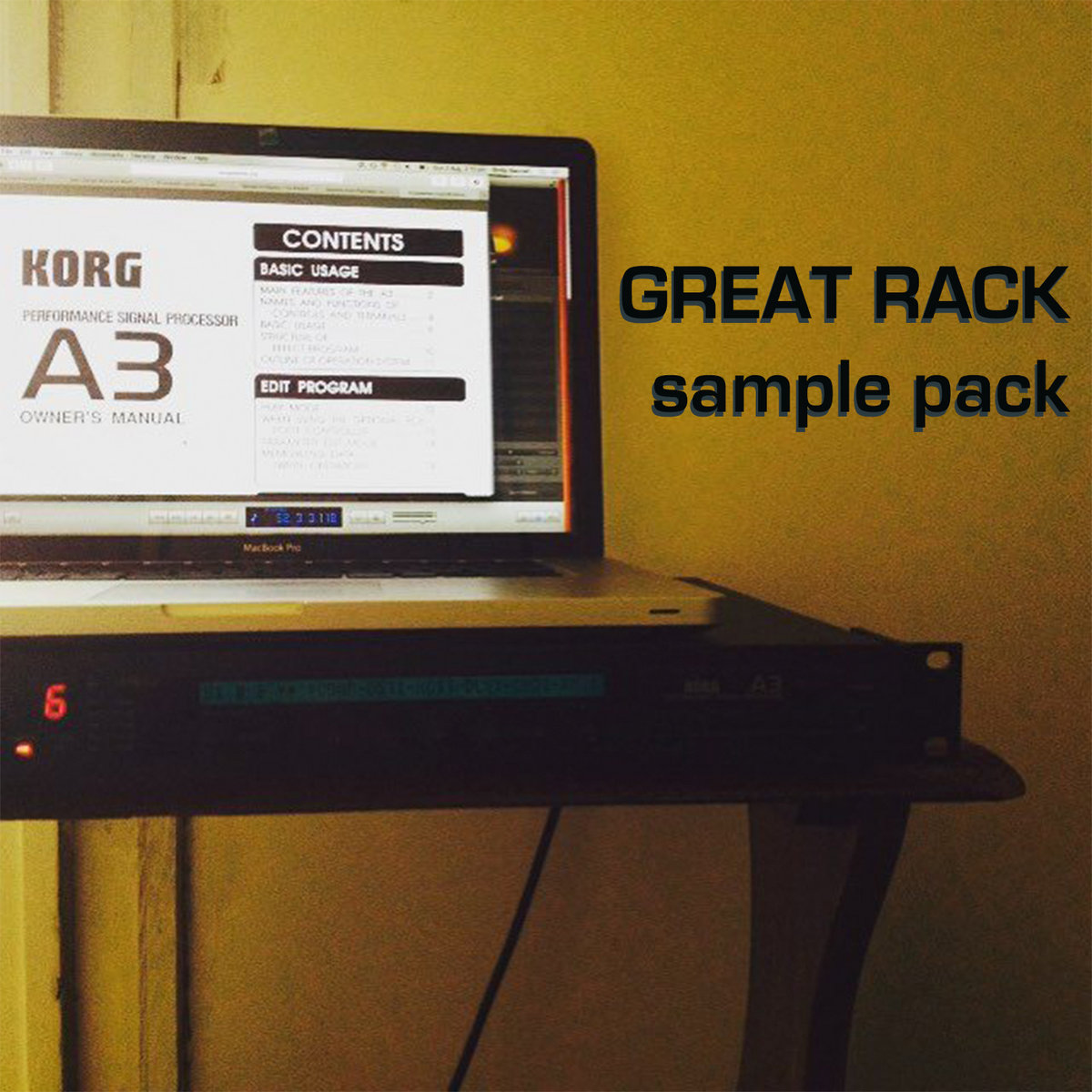 Looking for a lockdown project? Great Rack comes to the rescue with the release of "sample pack", a pack of 100 free samples, that Emily Bennett invites you to do with what thou whilt.
The A3 Korg Signal Processing Rack was the mainstay of Great Rack, the alias of Emily Bennett, in the improvising experimental trio Great Rack and an Empty Club Reverb. The machine's 1988 volatility has been distilled into a downloadable pack of 100 vocal samples ready to be chopped and sampled for future music and beat making.
What started as a semi-daily project for Bennett documenting and recounting share house living and collective collaborations with experimental improvisers and music-makers in Melbourne from 2017 to 2019, "sample pack" has resulted in a distinct collection of samples and micro-loops sent through a chain of effects for each preset.
Each track has been mixed, mastered and co-produced by artist and sound-maker Marco Cher-Gibard. The pack also features special guests throughout who were playing and performing with Bennett, giving brief glimpses into the improvised and experimental scene at the time.