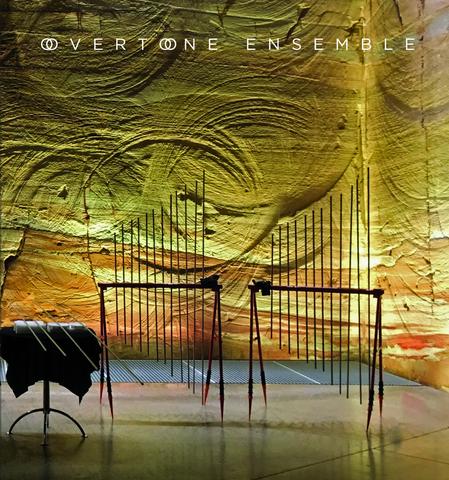 Tim Catlin formed the Overtone Ensemble in 2012 in order to perform works using his self-made Vibrissa instruments. The Vibrissa includes twelve vertically mounted aluminium rods that are longitudinally stroked with gloved hands to produce ethereal "singing" tones. The long sustaining nature of the rods sound and microtonal tunings allow players a sonic palette of complex textures and harmonic complexity. The Ensemble also features Dave Brown, Philip Brophy and Atticus Bastow.
"2" is the Ensemble's most recent release. The majority of the recordings were done in the Old Chapel building in Melbourne. The chapel, formerly attached to the Old Melbourne Gaol boasts 10 metre high ceilings which added an enveloping acoustic ambience. At times it "felt as though the spectral presences of former inmates were hovering benevolently in the rafters watching on". A real Metallic K.O.
Use the code OVERTONE for 10% off Overtone Ensemble releases (expires 20 June 2022).
As always, free postage for orders within Australia over $100.