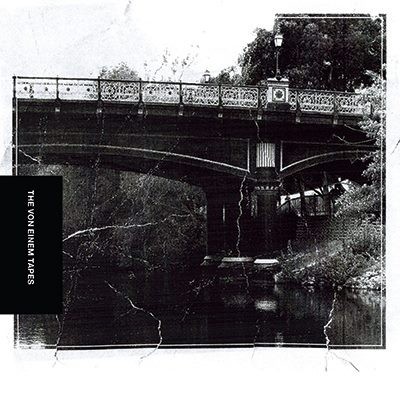 The Von Einem Tapes collects the full discography of Mark Groves' Von Einem solo project, released on several short-run cassettes from 2011-2014. The resulting 2 CDs represent an impressive minimalistic power electronics collection. The Von Einem project takes its subject matter from various documented acts of depravity purported around Adelaide and South Autralia – not just related to the murders that the project name references, but also numerous documented instances of murders committed by police officers. The Von Einem canon is a taut, focussed conceptual work that alludes to themes of dole-class drug cultures and ennui as gateways to violence for its own sake. Groves holds his sonic weapons close to his chest; there are none of the walls of white noise you've heard a million times before here. Instead, each blast and clang is laden with foreboding and dread meaning.
Groves has several solo and collaborative projects under different monikers. This aspect is not to be confused with more typical multitude of identities common in noise-related music, but a series of discrete projects often centred on specific textual sources; Absurd Cosmos Late Nite seems to source overheard conversations in local convenience stores alongside YouTube comments and workplace tearoom rants, whilst Red Wine and Sugar (Groves' duo with Samaam Fieck) draws on suburban uber-mundanity and psychological breakdown. Where projects like Von Einem and Dead Boomers (in collaboration with Leith Thomas) employed aspects of harsh noise and power electronics, these more recent outings are more low-key sonic affairs, but somehow still intense and riveting. Groves' output has become a unique voice in underground music, constantly shifting and developing, but always essential listening.
Use the code GROVES for 10% off Mark Groves-related releases (expires 10 June 2022).
As always, free postage for orders within Australia over $100.