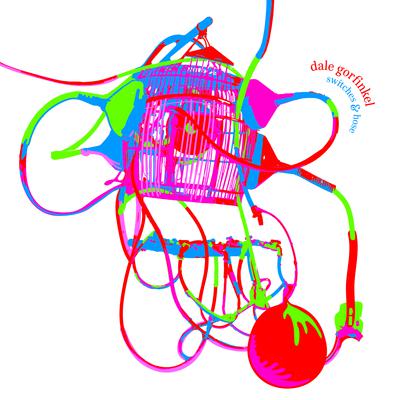 Melbourne-based multi-instrumentalist, instrument-builder, and improviser Dale Gorfinkel is a musical chameleon (sometimes masked as well) who creates work full of humour and beauty. "Switches & Hose" was his debut solo album, lovingly documenting his instruments made from irrigation hose, foot pumps, bird cages, modified trumpet and vibraphones. Despite the eccentric instrumentation, the music has moments of gentle beauty and regularly invites a fascination with just how he achieves the unique sounds therein.
Gorfinkel has also been a prolific organiser and collaborator in several collective efforts, including the quietcore improv group Snacks (with Jen Callaway, Alannah Stewart and regular guests) and the masked reed ensemble Prophets.
Use the code DALE for 10% off Dale Gorfinkel-related releases (expires 15 June 2022).
As always, free postage for orders within Australia over $100.