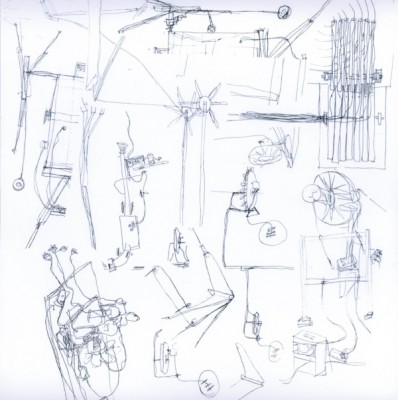 Ross Manning is a Brisbane-based sound artist, maker of instruments and kinetic sound sculpture. He uses a variety of machines to create self-playing sculptures that create percussive and texture-based music that is surprisingly deft and humane.
His solo debut "Harmonious Angles" LP is a joyous yet understatedly-intricate sonic outing created in real time via live playback of various recorders (HD, tape and MD) overlaid with live sound events, including field recordings and an assortment of Manning's own instruments. Evocative of a less-manic (legendary Melbourne outfit) Volvox in its strangeness, the soundworlds created here are intriguing and immensely satisfying.
Shame File Music also stocks other solo releases by Manning on vinyl and CDR in limited quantities. Look out as well for a new album from Manning released by Shame File Music on vinyl early in 2023.
Use the code MANNING for 10% off all Ross Manning releases (expires 27 June 2022).
As always, free postage for orders within Australia over $100.