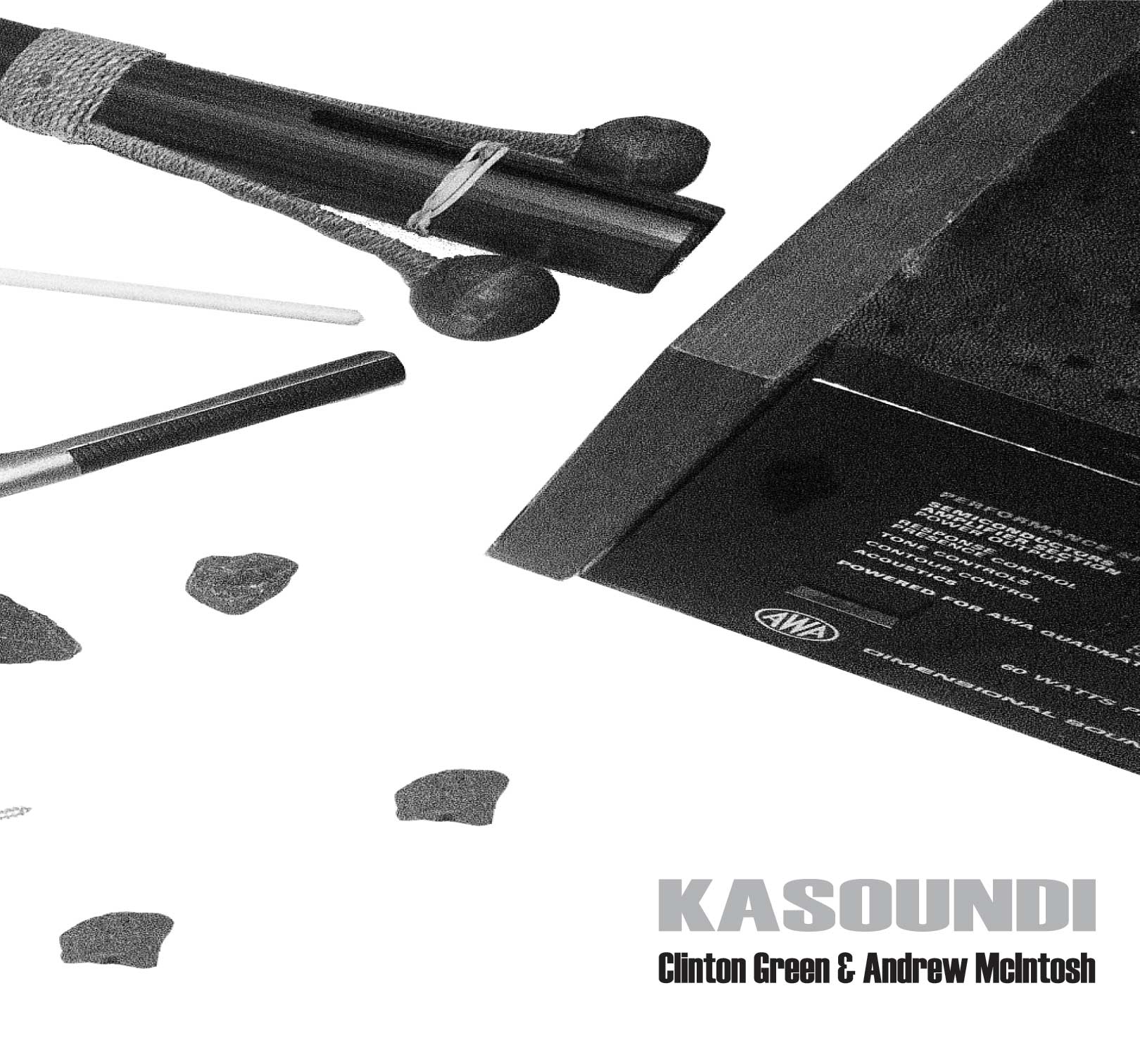 Clinton Green & Andrew McIntosh's 2013 collaborative album "Kasoundi" is available online for the first time. I can't remember for sure, but I feel like we were both quite into the whole Jeph Jerman sound-of-objects thinking when we made this album.
One final copy of the original glass-mastered CD remains (SOLD OUT).
We have a final 3 copies of the original digipak left over spare from the print-run, available now with a CDR of the album.