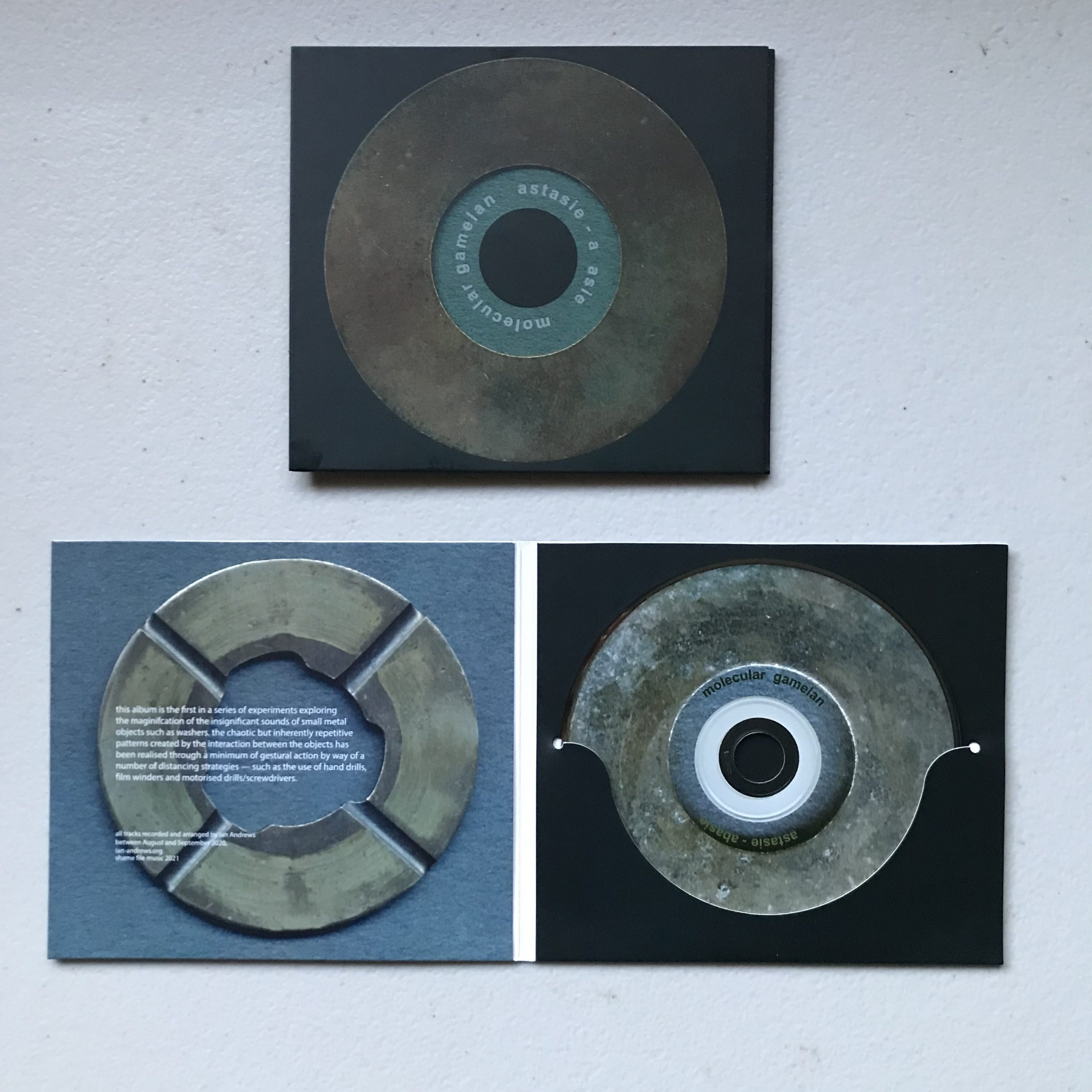 Shame File Music is very proud to release today Astasie-abasie's new album "Molecular Gamelan".
CDs are here, pre-orders are shipped, order yours now if you haven't already.
Astasie-abasie is a project of Ian Andrews, whose contribution to Australian experimental music reaches back to the early 1980s, including projects like The Horse He's Sick, Kurt Volentine, Cut with the Kitchen Knife and countless others..