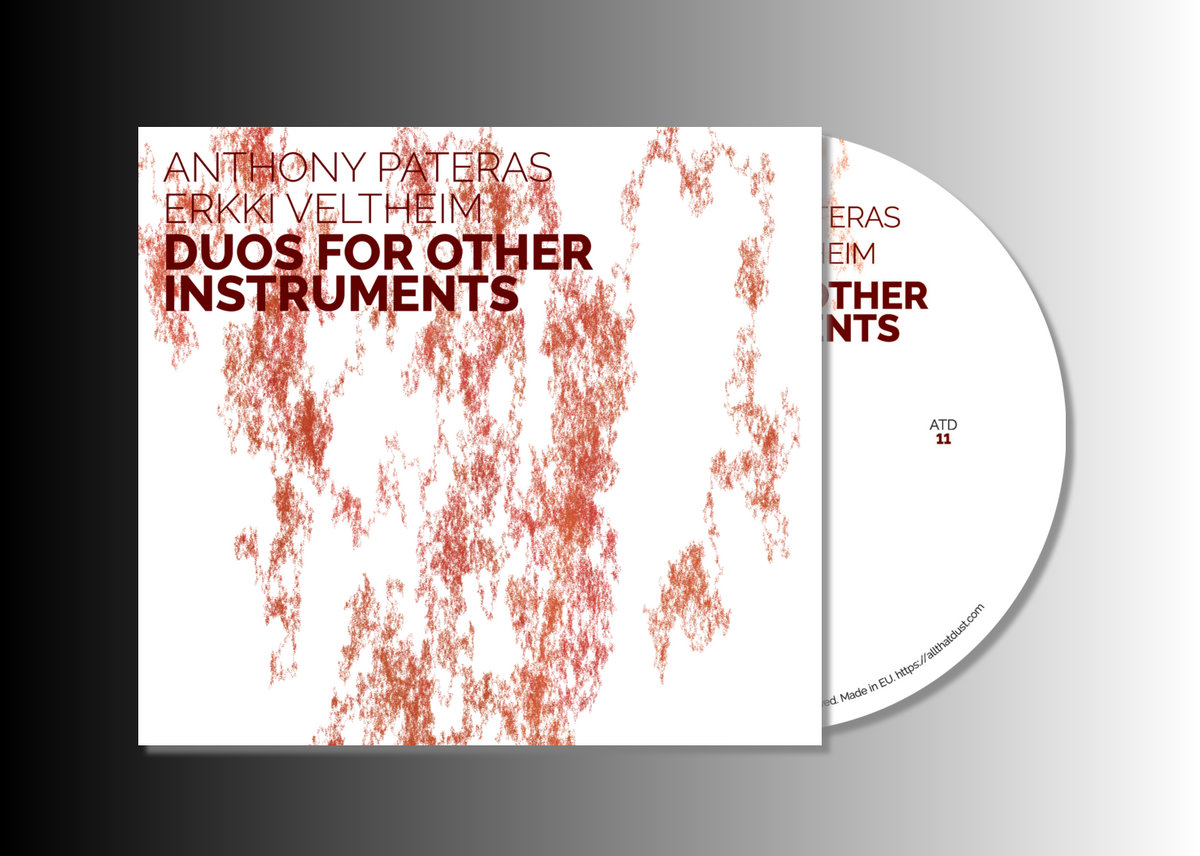 Erkki Veltheim is a composer, sound artist and string player whose music goes to deep places between notes, drawing out whole sonic worlds out of minimal musical materials. His recorded work features across a number of releases stocked by Shame File music, largely as a collaborator and contributor to the work of others, yet a couple of releases feature more-than-substantial contributions.
Veltheim has released three CDs in duo with Anthony Pateras, the standout for me being the most recent "Duos For Other Instruments". The album features two duos (for viola and celeste, and harpsichord and mandolin respectively) that involve the subtle accumulation of acoustic materials sparking something approaching psycho-acoustic phenomena; is that chiming I'm hearing really there, or is my brain to trying to make sense of the relationship between sounds? It's a highly recommended, stunning listen from two of Australia's leading exploratory musician/composers (Veltheim and Pateras' trio with trumpeter Scott Tinkler – North Of North – also have released two albums of interest).
"Works for Travelled Pianos" features performances by pianist Gabriella Smart of works by Cat Hope and Veltheim. The latter's "Two New Proposals for an Overland Telegraph Line …" is inspired by the 1st piano to arrive in Alice Springs, Australia, in the 19th century.
Use the code ERKKI for 10% off all Veltheim-related releases (expires 29 June 2022).
As always, free postage for orders within Australia over $100.