Todd Anderson-Kunert "When There Is Nothing Left To Say" LP - Anderson-Kunert's music is from time to time a bit noise based, in all three of these pieces, but he moves gently through his material, which ranges from introspective and quiet, into something much grittier and noisier. Each of his pieces seem to me to be a form of sound collage, in which Anderson-Kunert moves very gently through various extremes, both loud versus soft, but also high-end versus low-end, and all of this makes up one excellent record. It is not about noise indeed, even when some of this comes close; it is however much more than that. This is noise of the variety that calls for more thought and greater care - Vital Weekly.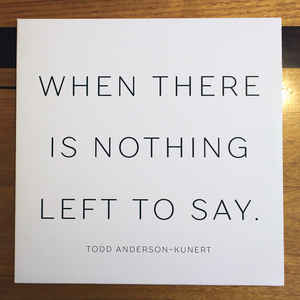 Todd Anderson-Kunert "A Good Time To Go " cassette - [Anderson-Kunert's] releases so far are conceptually strong and musically interesting...In the past I compared it to the likes of Joe Colley and Francesco Meirino, but here Anderson-Kunert continues to progress and leaves out overtly harsh tones and rough cuts; not that he used many of those before. The element of sound collage is something he does keep around, but sounds move around in a gentler way...The music is quite personal, especially a piece like 'A Moment To Have', which seems to be using voice as well, mumbling, sighing and slightly altered, but which comes also across as a bit sad. In his sound treatments that melancholic aspect is also used quite a bit I think with a soaring, ringing organ tone sound. This is another beautiful release from this fine composer. - Vital Weekly. Cassette comes with download code.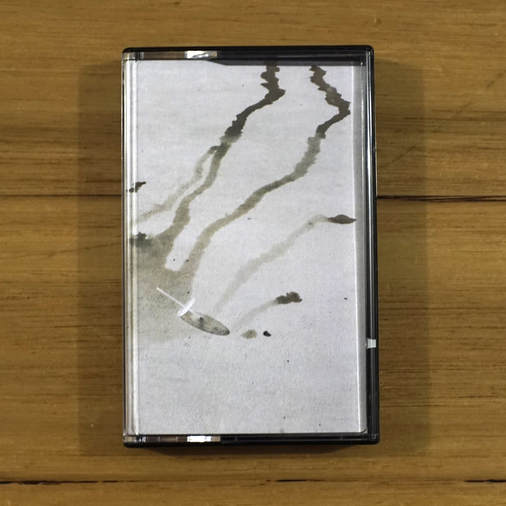 Todd Anderson-Kunert "Live at Magnet" download card - Live recording at Magnet Spatial Studio in Melbourne, exploring the reverberating space via bass-heavy feedback and rumbles. The package includes a download card and individually numbered/signed screen print card in an origami envelope. Limited edition of 50.